Zinc: The versatile classic with multi-function warranty.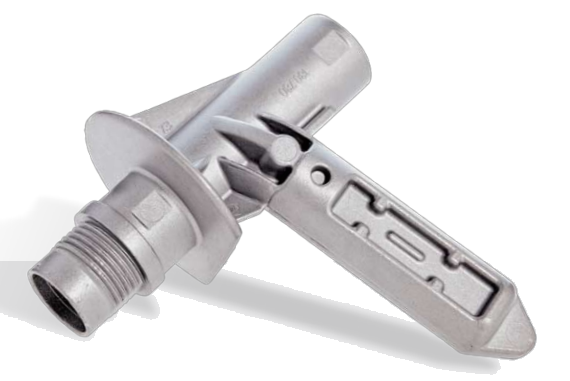 Since many centuries zinc is used extremely diversely. Due to its relatively low melting point, it can be processed economically and environmentally sound.
It can be achieved very good strength properties with a high dimensional accuracy and process stability. At the same time, these properties allow short casting cycles with a high efficiency, and a high tool life in some cases far more than 1,000,000 casting cycles.
This is complemented by an impressive range of applications still of a very good electrical and thermal conductivity, and good recyclability.


By the way:
Zinc is for human metabolism of the
essential micronutrients.
.
The zinc-processing at Eisenmann.
E
isenmann has modern machinery available to our employees in the production area zinc diecasting available. The closing force is between
20 and 200 tonnes
– part weights are between
1 g and 3,000 grams.
The economics of this casting process is due to the high life of the die-casting mold, the fully automatic casting flow and optimal adjustment of casting parameters and thus achieved precision.  
Zinc is also well suited for the surface treatment e.g. Chromating and powder coating. The machining of parts is carried out on high-precision transfer and special machines.  
Another area of ​​our extensive range of services represents the
assembly production
, which puts us in a position to supply our customers ready-to-install components.
Overview data

Clamping force:
17 fully automatic casting cells of 20-200 t.

Product weight:
1 – 3,#500 grams
Show zinc alloys
Zinc Alloys
ZL0410 / ZL5 ZnAl4Cu1
ZL0430 / ZL2 ZnAl4Cu3